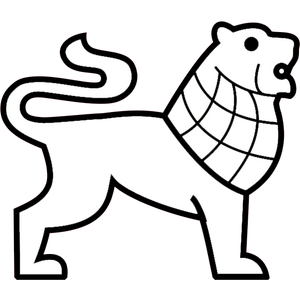 Purchase a one-of-a-kind customized bespoke tungsten, ceramic, or titanium ring made exactly to your specifications. Hanover Jewelers is likely one of very few stores that can your handle custom ring request. While other places buy their rings from manufacturers, we have a workshop that can make just about any style ring that you see.
We are proud to offer a ring design service so you can get your ring just the way you want it. If you see a ring style that you like in our store (or anywhere, for that matter) that would be perfect if only it could be tweaked, we are the jeweler that you seek!
Purchase our add-on our for bespoke ring service to go with your order. Then customize your ring the way you want it.
Note that this is service only applies to one ring. If requesting customization for more than one ring, this service will need to be purchased for each ring.
Please check with us first to determine if your customization request is possible. Do not add to your cart unless instructed by customer care.
Bespoke rings cannot be returned as they are unique and cannot be restocked. We will also not be able to honor any warranty or resizing requests for customized rings. The bespoke service fee is not refundable. Please take this into consideration before ordering.
Custom Made Ring Gallery

"Blue Sapphire Delight"
For Hannah. Completed on July 30, 2018.

Based on our diagonal diamond stripe setting ring, Hannah requested the white diamonds be replaced with her favorite gemstones: blue sapphires. We retained the original brushed black tungsten band, which offered a stunning contrast to the stainless steel diagonal setting and polished gemstones. We must say, this might be our new favorite too! Thank you Hannah, it was a delight to make this for you!
"Unforgettable Fingerprint"
For Jewel. Completed on March 15, 2020.
When originally tasked to make this custom fingerprint engraving ring by Jewel, we were provided with low a contrast photo. We went back to her to try and get a better image, and what she told us next nearly brought us to tears. Jewel revealed that the fingerprint belonged to her son, who had recently passed away, that this image was all she had, and that she was planning to give this ring as a gift to her daughter-in-law. With a sense of solemness for this special ring, we set our resident graphic artist on a mission to make it work. Inspired by the deeper meaning of Jewel's story, some way, some how... he did it. As our laser finished the engraving on Jewel's custom lilac gray ceramic ring, we held our breaths as we pulled it out with tenderness and care. It's possible a few tears were shed as we cleaned, polished, and packed Jewel's ring. Thank you Jewel for allowing us to be a part of this unforgettable ring.